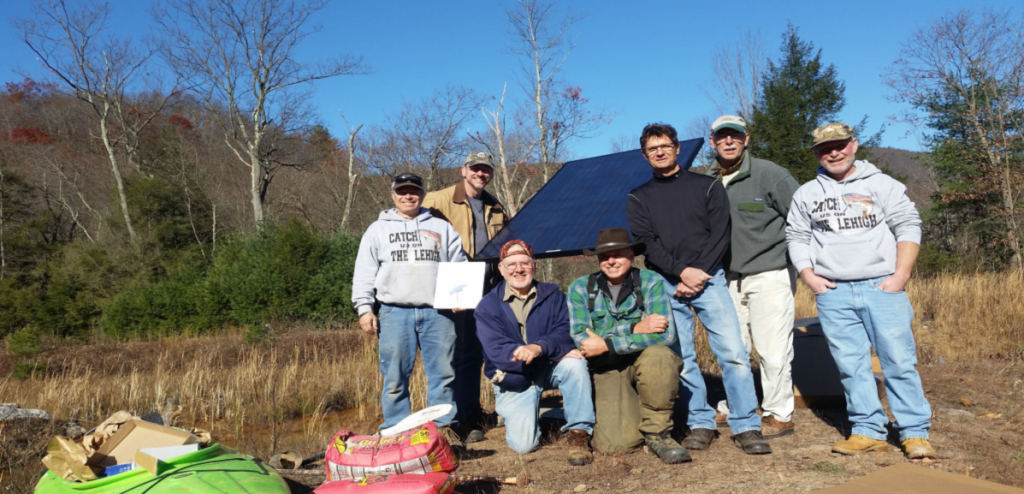 Lausanne Tunnel:
Lausanne Tunnel is the largest source of abandoned mine drainage impacting the Lehigh River today.  It is a pipeline that was constructed to dewater the coal fields in the Panther Valley during the early 1900's.  It continues to spew approximately two thousand pounds of aluminum and iron into the Lehigh River watershed every day.
The Lehigh River Stocking Association operates and maintains a pollution treatment site at the confluence of the Lausanne Tunnel drainage and Nesquehoning Creek. The site reduces the amount of iron and aluminum in Nesquehoning Creek immediately before it enters the Lehigh River through the use of a passive aeration system.
We our seeking additional funding and assistance from Trout Unlimited, Sierra Club, and Wildlands Conservancy to enhance the effectiveness of our pollution abatement effort at Lausanne Tunnel.